APPLETON TAXI SERVICE
Need a taxi from Appleton to the airport or train station? Check out our competitive taxi prices and select the vehicle that suits your needs.
Taxi Cars - Minibuses - Private Hire
Our Customers Say Things Like

I had a lovely driver who I have had before. Always polite and try to oblige when I ring up.
Janet Sutton
Sights to See and Visit in Appleton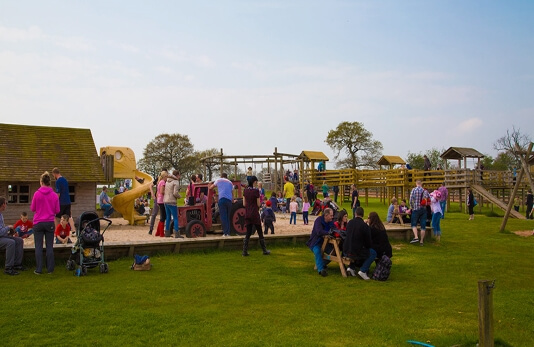 Looking for a fun-filled day out? Why not take a taxi to Apple Jacks Adventure Farm in Warrington! With plenty of activities on offer, the whole family will have a blast! And when you're ready to head home, whether a cab from Apple Jacks to a local spot in Warrington, or a taxi from Appleton to Bank Quay station, just give us a call and we'll pick you up - our taxi prices are the most competitive and we have a range of taxis and minibuses to suit your needs.
Stretton Rd, Appleton Thorn, Warrington WA4 4NW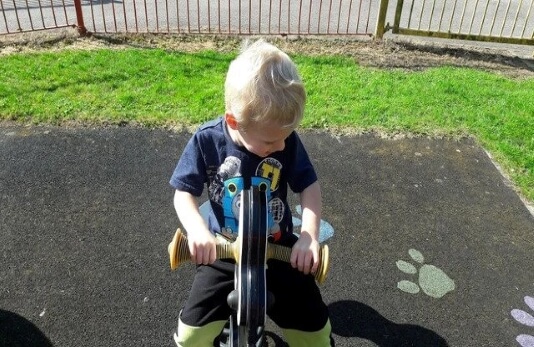 Dudlows Green Park in Appleton, Warrington is the perfect place to enjoy a day out. With plenty of green space to explore, it's ideal for a picnic or a game of fetch with your four-legged friend. Keep an eye out for the ducks in the pond nearby and let the little ones have fun on the swings and slides! There's no need to worry about how to get there as your Warrington taxi company offers an Appleton taxi service that will take you right to the Park.
Longwood Rd, Appleton Thorn, Warrington WA4 5HY
What better way to spend a day than strolling through the grounds of Arley Hall and Gardens?Whether you visit in the morning or evening, you'll be enchanted by the beauty of the gardens. Visitors can wonder at the impressive architecture and stories of past residents add an extra layer of intrigue. A stunning English country house, Arley Hall is also a romantic wedding venue - from the stunning setting to the delicious food, everything about your wedding at Arley Hall & Gardens would be absolutely perfect.
Arley, Northwich CW9 6NA
Places to Eat and Drink in Appleton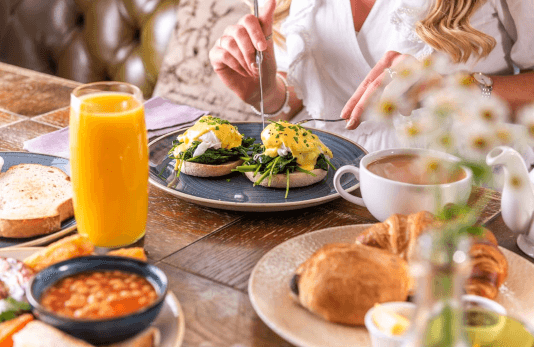 The Stretton Fox restaurant in Warrington is the perfect place to enjoy a delicious meal with family and friends. The friendly staff are always on hand to make sure you have a great dining experience and the menu offers something for everyone. Whether you're looking for a quick snack or a three-course meal, the Stretton Fox is sure to please.
Spark Hall Close, Stretton, Warrington WA4 4NUT
A romantic meal at Terrace Bistro in Stockton Heath is the perfect way to show your significant other how much you care. The bistro's friendly staff and relaxed atmosphere make it the perfect place to enjoy a leisurely meal together, with delicious cuisine comprising steak, smoked salmon, cheese platters and much more! So if you're looking for a special way to say "I love you," a dinner at Terrace Bistro is sure to do the trick.
49 London Rd, Stockton Heath, Warrington WA4 6SG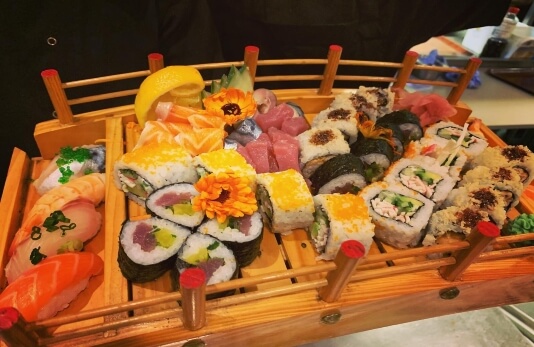 Planning a night out? Elmas is the perfect spot. The Lymm restaurant offers a wide variety of delicious dishes, so you're sure to find something you'll love. Plus, their friendly staff will make you feel right at home. So whether you're looking for a night of fine dining or just a casual meal with friends, Elmas is the place to be.
19 London Road, Stockton Heath, Warrington WA4 6SG
Places to Stay near Appleton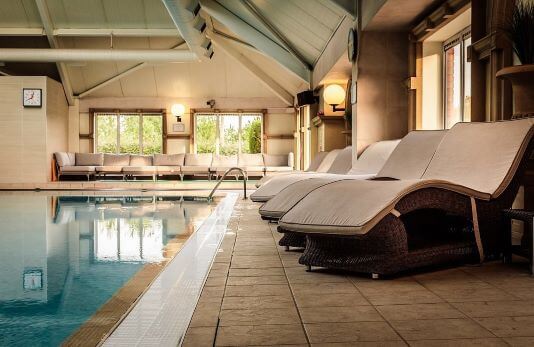 Are you looking for a place to stay in Warrington? Look no further than the Park Royal Hotel. This hotel offers everything you could possibly need for a comfortable and enjoyable stay. From its convenient location to its excellent amenities, the Park Royal Hotel is the perfect choice for your next trip to Warrington.
Stretton Rd, Stretton, Warrington, WA4 4NS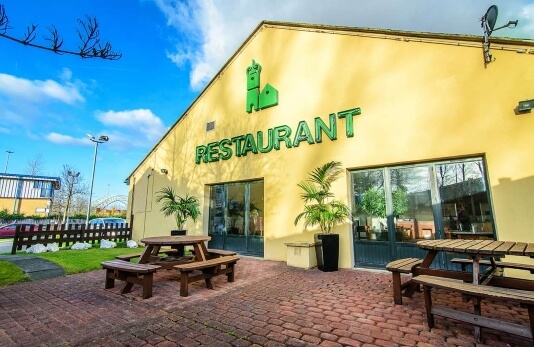 Discover the Campanile Hotel hidden in the bustling town of Runcorn. With its welcoming atmosphere and friendly staff, you'll feel right at home. Step into one of our comfortable rooms and relax after a long day.
Lowlands Road, Runcorn, WA7 5TP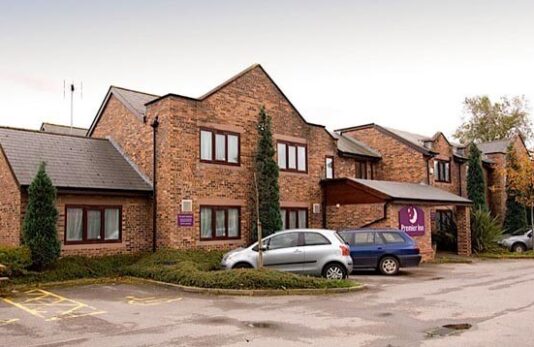 Looking for a place to stay in Warrington? Check out the Premier Travel Inn Stretton! With comfortable rooms and convenient amenities, it's the perfect place to relax and recharge after a long day of exploring Warrington Town. Plus, the friendly staff are always on hand to help make your stay as enjoyable as possible. So why wait? Book your room today!
Tarporley Rd, Stretton, Warrington, WA4 4NB
Welcome to our Appleton taxi service! We provide an outstanding service to all our customers and we always go the extra mile to ensure you have a comfortable and safe journey. Whether you need a taxi in Appleton for business or pleasure, we will be there for you when you need us.
We are proud to offer an excellent taxi service in Warrington and we want to make sure that everyone knows about it! Our friendly and professional drivers will take you wherever you want to go, and we always ensure that our vehicles are clean and comfortable. So if you're looking for a reliable taxi company in Appleton, Warrington, look no further than ours! We would be delighted to welcome you on board.
We specialise in airport transfers from Appleton to Manchester Airport, and we offer a choice of different vehicles, including saloons, estates, people carriers, executive and wheelchair accessible cars and minibuses. We offer instant taxi quotes and multiple booking options round-the-clock to allow for comfort, convenience and contentment. You can book online with our Web Booker, or you can download our app and book on the go, or ring and speak to one of our friendly operators for your Appleton airport transfers service!
Arrivals Star Taxis is the perfect choice for those looking for an Appleton taxi service that they can rely on. Our staff are available 24/7 using our LiveChat below to help with any queries you may have about our taxi service for all your travel needs in and around Appleton. We aim to provide a stress-free experience from start to finish, so you can sit back, relax and enjoy your ride. So why not give us a call today and let us take you where you need to go.