WARRINGTON TAXI SERVICE
Are you looking for an exciting way to explore Warrington? Then why not try a Warrington taxi service! This enjoyable form of transportation will allow you to see the town in a whole new way.
Taxi Cars - Minibuses - Private Hire
Our Customers Say Things Like

Good telephone manner. Taxi was on time, with text message notification about the driver and vehicle. Good price too.
Jan Colter
Sights to See and Visit in Warrington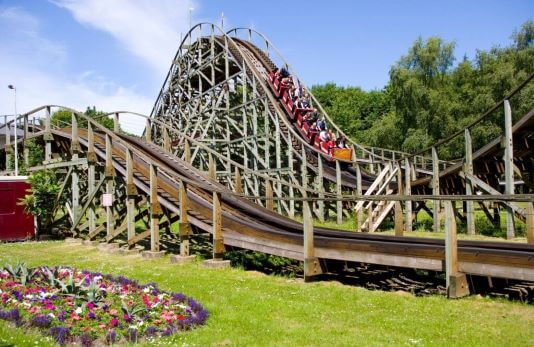 Looking for a fun-filled day out? Why not visit Gulliver's World Theme Park? One of the most popular destinations in the country, Warrington's very own theme park is a great place for family fun, with rides, attractions and shows galore. And when it's time to head home, there's no need to worry about finding a parking space - just call a Warrington taxi service and let someone else do the driving.
Shackleton Cl, Old Hall, Warrington WA5 9YZ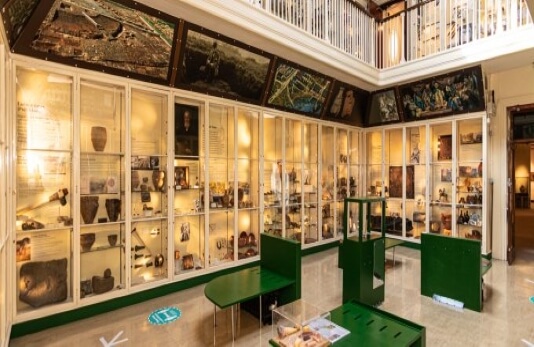 Warrington Museum & Art Gallery is a must-see for any Warringtonian. The Museum showcases the town's rich history whilst the Gallery houses an impressive collection of artwork, ranging from traditional paintings to modern sculptures. Call a Warrington taxi number to visit this Warrington attraction - the perfect place to learn about the town's past and present.
Museum & Art Gallery, Bold St, Warrington WA1 1JG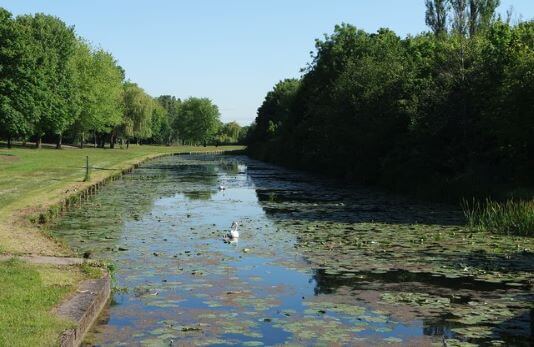 Sankey Valley Park is a beautifully landscaped park located in the heart of the city.The park features a variety of amenities, including walking trails, a playground, and a picnic area. The park also has a large pond that is stocked with fish. With its sprawling green spaces, winding trails and serene lakes, the park offers a welcome respite from the hustle and bustle of everyday life.
8 Waterways, Great Sankey, Warrington WA5 1HA
Places to Eat and Drink in Warrington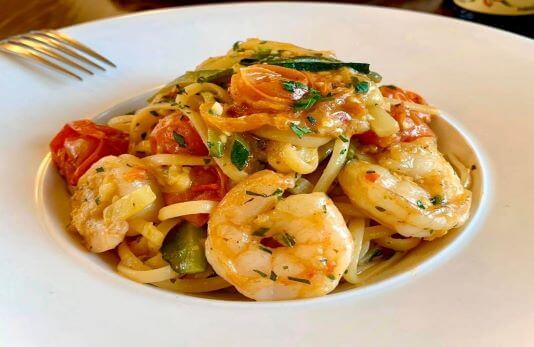 San Lorenzo is a welcoming Italian restaurant located in the heart of Warrington's Palmyra Square. The menu features a variety of traditional Italian dishes, all made with fresh, high-quality ingredients, bringing you a dining experience that is both authentic and delicious.What's more, with its friendly staff and relaxed atmosphere, San Lorenzo is the perfect place to enjoy a leisurely meal with family and friends. So if you're ever in Warrington, be sure to pay a visit to this hidden gem of an eatery. You won't be disappointed.
Treasury Building, Palmyra Square S, Warrington WA1 1BL
Located in the heart of Warrington Town Centre, Mr Lau's Dim Sum Bar and Chinese Restaurant is a great place to enjoy a delicious meal. The restaurant is located in an old converted warehouse and the decor has a distinctly industrial feel. The menu is extensive and the dim sum is some of the best in town. The service is attentive and efficient and the prices are very reasonable. No matter what day of the week it is, Mr Lau's is definitely worth a visit if you're looking for a good Chinese meal. Just be sure to bring your appetite!
2 Springfield St, Warrington WA1 1BB
Grill on the Square is a must-visit spot in Warrington, Cheshire. The minute you walk in, you're hit with the tantalising smell of grilled meats and vegetables. The menu features a wide variety of items, all of which are cooked to perfection. The steak is juicy and flavorful, and the vegetables are crispy and fresh. The service is also top-notch and the staff members are always happy to answer any questions you may have about the menu. Grill on the Square is the perfect place to go for a casual night out with friends or a romantic dinner for two. Either way, you're sure to leave contented.
7 Palmyra Square N, Warrington WA1 1JQ
Places to Stay in Warrington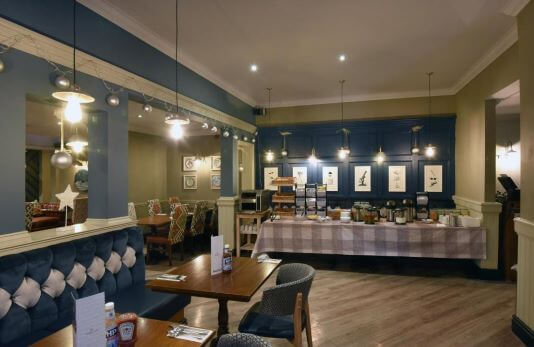 Looking for a hotel near Warrington? Look no further than The Waterside Hotel! The convenient location near Manchester Airport and Liverpool Airport means you can easily get to and from your flights and their friendly staff are always on hand to help you with any needs you may have. Whether you're looking for a place to stay for business or pleasure, The Waterside Hotel is the perfect choice. So book your room today and experience one of the best Warrington has to offer!
1430 Centre Park Square, Park Blvd, Warrington WA1 1PR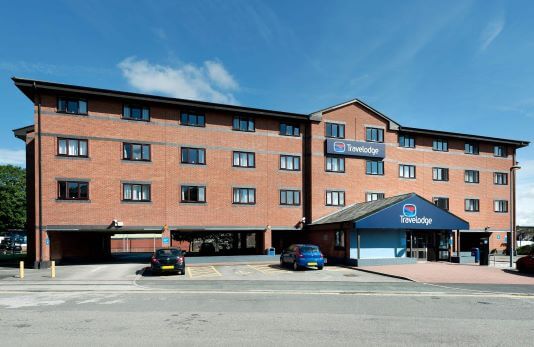 Looking for a place to stay in Warrington? Try out the Travelodge - conveniently situated in the centre of Warrington so you can easily catch a taxi to or from Bank Quay station or Central Station allowing you to easily enjoy day trips to nearby thriving cities - Manchester and Liverpool to name a couple. The comfortable rooms will make you feel right at home with Wi-Fi and other amenities. So why not give the Travelodge a try next time you're in Warrington?
Kendrick St, Legh St, Warrington WA1 1UZ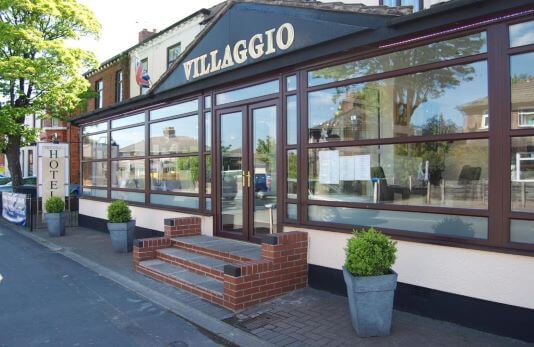 Looking for a place to stay near Manchester Airport? Consider the Villaggio Hotel. This hotel is just a short taxi ride from Manchester Airport, making it the perfect place to stay if you're looking to catch an early flight. And with its convenient location, you'll have no trouble getting around town. The Villaggio Hotel also offers a variety of amenities, including a fitness centre and an outdoor pool. So whether you're in town for business or pleasure, be sure to check out the Villaggio Hotel!
5-9 Folly Ln, Warrington WA5 0LZ
Warrington is a beautiful and large town in Cheshire, England and it is situated on the banks of the River Mersey, close to the border with Wales. Warrington is well-known for its engineering and manufacturing industries, as well as its transport links. The town has a long history of taxi services, dating back to the early 20th century. Today, Warrington taxis are an essential part of the town's transportation network. There are a number of taxi companies operating in Warrington, providing both local and long-distance services. 
Arrivals Star is one of the leading providers of Warrington taxi services. We offer a range of booking platforms, including online and phone bookings, to make it easy for you to book a taxi. We also offer a variety of payment options, including cash and card payments – all our vehicles have in-car card and contactless payment options, including Google and Apple Pay. Whether you need a taxi for business or pleasure, we can provide you with an efficient and reliable service.
As well as the above popular attractions there are many other great sites to see if you are traveling in and around Warrington. When you are ready to explore, there's only one taxi company to trust: Arrivals Star. We are the Warrington airport transfer experts, specialising in a professional and affordable airport taxi service across the whole of the UK and we have a wide range of vehicles on our fleet – including, saloons, estates, people carriers, executive and wheelchair accessible cars and minibuses – so no matter what your requirements are, we will be able to accommodate you. 
As we are based in Warrington, our drivers know all the best routes to get you to your destination quickly and efficiently and are happy to take you wherever you need to go in the Warrington area. We know all the favourite Warrington attractions and we'll get you there in style. So if you need a Warrington cab just give us a call and we will be on our way.