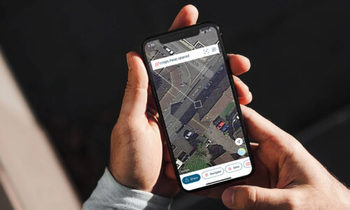 Arrive exactly where you need to be with Arrivals Star and what3words.
Arrivals Star, a Warrington taxi and private hire firm, believes in technology as the way forward.Having the latest dispatch equipment and technology Arrivals Star prides itself ultimately on excellent service.
Allowing for smoother and more precise journeys, Arrivals Star has incorporated the progressive location technology, what3words, to pinpoint your exact location using a simple 3-word combination. Whether you need a collection from a particular entrance of a building, a pop-up event or festival at a site with no street address, wherever you are Arrivals Star can easily find you.
What3words has divided the World into 3 metre squares, giving each 3 metre square a unique three-word identifier: a what3words address. Entering ///stops.part.became in the Arrivals Star app, for example, will give you the precise location of the A&E entrance to  Warrington Hospital.
Arrivals Star is committed to providing all its taxi drivers and customers a safe and enjoyable experience. Whether it be phone, app or web, What3words technology can be used across all Arrivals Star taxi booking platforms, providing greater accuracy in location along with the existing state of the art technology on Arrivals Star's booking channels
Go on to what3words.com at any time and find the 3 words to tell Arrivals Star where you are.
Watch this short video to learn more about what3words: https://bit.ly/2Y3r6f8