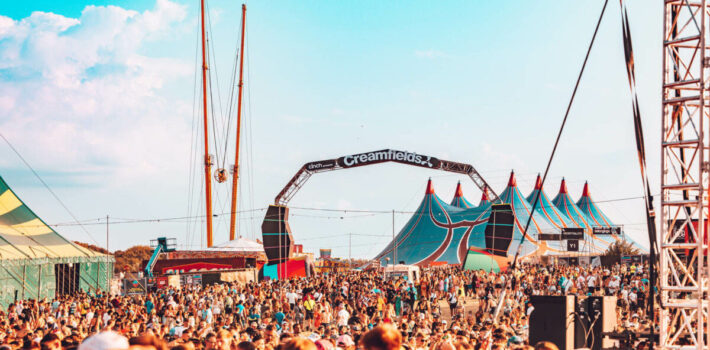 Are you excited about attending Creamfields Weekend, one of the hottest music festivals of the year? With some of the biggest DJs in the world headlining this event, you don't want to miss out on the fun. As you prepare for this exciting festival, don't forget to book your transportation to the event. One of the best ways to travel to Creamfields Weekend is by taxi. And there's no better  Creamfields Festival Taxi Service than Arrivals Star Taxis. In this blog post, we'll show you the benefits of choosing Arrivals Star Taxis for your travel needs to Creamfields Weekend.
Professional and Reliable Service
Arrivals Star Taxis provide professional and reliable transportation services. Their drivers are experienced and skilled in providing safe and efficient travel. When you choose Arrivals Star Taxis, you can expect to arrive at your destination on time and in style.
Comfortable Vehicles
Arrivals Star Taxis have a fleet of comfortable vehicles that are fully equipped for your travel needs. Whether you require a standard car or a larger vehicle for a group, they have you covered. The taxis are well-maintained and kept clean for your comfort.
Cost-Effective
Booking with Arrivals Star Taxis is cost-effective. They offer competitive prices for their services, which means you can save money compared to other transportation options. The price of the taxi ride is affordable and can be split between friends, making it a cost-effective option for group travel.
Flexibility
Arrivals Star Taxis are flexible. They provide customised travel solutions to meet your specific needs. They can pick you up at any location, whether it's from the airport, train station or your accommodation. They also offer drop-off services after the event. So you don't have to worry about how to get back after a long night of partying.
Safe and Secure
Traveling with Arrivals Star Taxis is safe and secure. They are dedicated to providing a safe environment for their passengers. Their drivers are background checked, licensed and insured. Moreover, using a taxi service eliminates the need for you to drink and drive, providing a responsible and safe way to travel.
Conclusion:

Attending Creamfields Weekend is an unforgettable experience. However, the fun shouldn't be ruined by the stress of transportation. By choosing Arrivals Star Taxis, you will arrive at the festival in style, comfort, and convenience. From their professional and reliable service to their flexible travel solutions, Arrivals Star Taxis is the way to go. Book your taxi with them now and let them take care of all your travel needs. Don't miss out on the fun – choose Arrivals Star Taxis for your Creamfields Festival Taxi Service choice this year! Book Online or Download The App for a smooth and seamless Warrington taxi service experience.