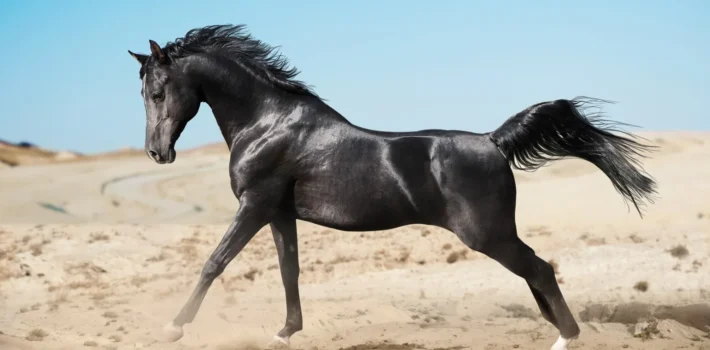 It's time to don your cowboy hat, grab your lasso and head on down to the nearest stables to celebrate #NationalArabianHorseDay. But why worry about how you're going to get there when you can book a ride with Arrivals Star? Our friendly drivers will take care of all the hassle so you can just sit back, relax and enjoy the ride. Whether it's an outing with friends or family or a solo journey of self-discovery, make sure all your horse-related trips are taken in style with a safe, reliable ride from Arrivals Star!
How Does It Work?
Booking a ride with Arrivals Star is easy. All you have to do is visit our website, use our Web Booker tool or download the app. You'll be able to pick which type of vehicle suits your needs best – whether that's a saloon, MPV, minibus,  executive, or wheelchair accessible vehicle  – and then enter your destination details. From there, you'll be presented with a range of options so you can select the one that best fits your budget and schedule. You'll also get an estimated fare before booking so there are no surprises later on. Once everything is confirmed, our friendly driver will be ready to take you wherever you need to go!
Your Safety Is Our Priority
At Arrivals Star we understand the importance of safety when it comes to riding in vehicles. That's why all our drivers are fully licensed, insured and vetted with thorough background checks before they join our team so you can rest assured that you're in safe hands when booking a ride with us! We also offer 24/7 customer support in case you need assistance during your trip – we want this day to be as enjoyable as possible for everyone involved!
Conclusion:
So what are you waiting for? Saddle up and start celebrating National Arabian Horse Day by booking a ride with Arrivals Star today! With competitive prices, friendly drivers and extensive safety measures in place, we have everything covered so that all you have to worry about is having fun! Visit our website or download the app now and let us handle all the travel arrangements while you focus on enjoying this special day dedicated to these majestic animals. Don't forget – #CelebrateEveryDay! #February2023 #NationalArabianHorseDay #ArrivalsStarRidesSafelyAndSecurely🐴✨🤠😊🥳😘😁☺️👌👍🤗 🚕 🤝 🐎  💨 🔜 💫 😎 👏 🚗 ✅ ☀️ 💕 ❤️ 😊 👍 ☺️ ⭐️ 💯 😉 😃 ¡Vamos al caballo! ¡Yee-haw! !Amigos para siempre!