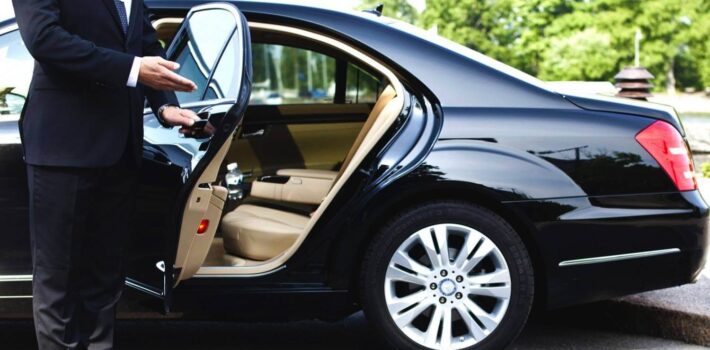 The world is full of different people, with a variety of personalities and ways of thinking.
Some people are highly creative and able to come up with new ideas easily. Others are more analytical and able to judge and critique ideas quickly. Still, others are good at both creating and evaluating ideas simultaneously.
While it might be natural for some people to think that the best ideas come from those who are solely creative, it's important to realise that both types of thinkers are essential for coming up with truly great ideas. The best ideas come from a mix of creativity and analysis.
The same is true when it comes to airport transfers. There are many different options available, and the best way to choose is by considering both the creative and analytical aspects. 
An airport transfer service is a great way to get from the airport to your hotel or other destination. Here are some of the benefits of using an airport transfer service:
You can choose from a variety of vehicles, including taxis, minibuses and coaches.

You can book in advance, so you don't have to worry about finding a ride when you land.

You can avoid the stress of dealing with public transportation or driving in a new city.

You can be sure you're getting a safe, reliable ride from a reputable company.
Types of vehicles available for transfers
There are a variety of different types of vehicles available for airport transfers, including taxis, minibuses and coaches. Each type of vehicle has its own set of benefits and drawbacks.
Taxis are a popular choice for airport transfers because they're convenient and affordable. You can usually find a taxi at the airport waiting for passengers. Some taxis can be expensive if you're travelling a long distance; however some offer extremely competitive rates for long distance travel – be sure to check out quotes for your next airport transfer using the Arrivals Star Instant Online Quote feature. 
Minibuses are another popular option for airport transfers. Minibuses are larger than taxis and can accommodate more passengers and luggage. They're also typically more affordable than taxis, making them a good option for budget-minded travellers. However, minibuses may not be available at all airports so make sure you pre-book your airport transfer minibus ahead of time with a reputable airport transfer Company.
Coaches are the largest type of vehicle available for airport transfers. Coaches can accommodate very large groups of people and a lot of luggage. They're also usually the most expensive option. However, coaches offer a comfortable ride and are typically very reliable.
How to book a transfer in advance
Airport transfers can be booked in advance online or over the phone. When booking a transfer, you'll need to provide your flight details and destination information. You'll also need to choose a type of vehicle and pay for the service, although some companies allow you to pay on the day – cash, card or contactless are available in all Arrivals Star taxis and private hire cars and minibuses.
It's important to book your transfer in advance to ensure that you have a ride when you land. It's also a good idea to book early to get the best price. Prices for airport transfers can vary depending on the time of year and demand.
Whether you're travelling for business or pleasure, an airport transfer service is a great option to consider. With so many benefits, it's easy to see why more and more people are using these services to get around.
If you're planning a trip, be sure to consider an airport taxi service to get you to and from the airport. Need a lift to the airport?  Arrivals Star Taxis is here to help! With over 15 years of experience in the transport industry,  the Arrivals Star airport taxi service offers safe, fast and reliable transportation to and from all major airports across the UK. With a range of vehicles available, it's easy to find one that suits your needs. So whether you're headed for a vacation or a business trip, Arrivals Star will make sure you get there on time.
To book an airport taxi with Arrivals Star, simply call the company, download the taxi app or book online using the user-friendly online taxi and private hire booking system 24/7. Arrivals Star airport transfers are a great way to get around during the airport transfer season.